What Beaufort Property Owners Can Expect Now That Your Rental is Leased
Once your investment property is off the market and rented to well-qualified tenants, there are a few things you can and should expect from your property management company. At Beaufort Rentals, we have a specific process in place to transition from the leasing process to the management process. Today, we're explaining what you can expect when your property is rented through us.
Set Up Your Online Portal for Instant Access
The first thing you want to do is set up your online account. This is the most important thing you can do, because you'll be able to gain instant access to your property. You'll be able to view important pieces of information such as the lease, and a record of your tenant's rental payments and repair requests.
Make sure to bookmark the Beaufort Rentals page so you can access it quickly and get logged in. Once you are logged in, you can have access to all invoices and statements each month, and you'll be able to send us messages or run reports.
When You Should Expect to Receive Your Money
Most owners want to know when they can expect to get paid. Your rent will be paid monthly, and you can expect a disbursement to be directly deposited in your account around the 8th of each month. If the 8th falls on a weekend, you can expect it on the next business day. It often takes the bank several days to process these payments, but money is usually available for you in your account by the 15th.
Handling Maintenance and Repair Issues
All of the maintenance requested and completed on your property is completely transparent. You will see notifications online from Property Mill, which is the software we use to track all of your property's maintenance issues. You will be notified when a maintenance request comes in, and you'll also be notified when it has been completed.
There is no need for you to reach out to us when you receive these maintenance notifications because in most cases, we do not have any information for you until a technician visits the property. Once the work is complete, you'll have all invoices and repair information uploaded to your online account. If a repair is over $350, we will contact you first unless it is an emergency, and you will see that contact through Property Mill. Our goal is to keep all of the work on your property transparent and clearly detailed. You'll know exactly when repairs are requested and what has been done to resolve your maintenance issues.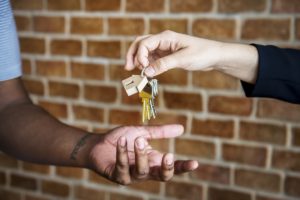 We want to let you know that we are here for you during and after the leasing process. Full-service maintenance means we are able and willing to answer any questions you may have.
If you have any additional questions about what to expect once we have leased your home, please contact us at Beaufort Rentals. We'd be more than happy to give you more information about our process.