Beaufort Rentals is Your Choice for Lowcountry Property Management
Beaufort Rentals is the top-rated property management company in our local area, serving Beaufort, Bluffton, and Okatie. Today, we want to take the opportunity to introduce ourselves and our company. We also want to thank you for making the right choice for your investment property.
Full-Service Leasing and Property Management
Beaufort Rentals is your choice for property management because we provide a full range of services, and we're willing to customize those services to the unique needs of you and your property. We handle everything, including the marketing of your property and leasing it to excellent tenants. Once tenants are in place, we maintain your home, collect rent, and enforce the lease. We negotiate lease renewals, handle all of the accounting pertaining to your property, and help you with legal guidance and compliance. If an eviction becomes necessary, we're there to lead you through the process.
We Believe in Responsive Communication
Our property management team is available, accessible, and responsive. We answer calls and return emails promptly, and you won't be left wondering when you'll hear from us. With our online portals, we make it easy for you to stay informed when it comes to the performance of your property. You can go online to see what you're earning, what you're spending, and what you should plan for the future. Use our online platform to send us a message at any time.
Our Service is as Important as Our Management
We aren't satisfied with just our ability to provide the best leasing and management services in the local area. We also want to exceed your customer service expectations. We develop and maintain professional and respectful relationships with our owners, our tenants, our vendors, and everyone in the community who works with us. The property managers at Beaufort are kind, empathetic, and passionate about working with your property and your tenants. We take all of your questions and concerns seriously, and we work hard to make sure you're completely satisfied with the way we treat you and your property.
We are honest, reliable, and willing to do whatever it takes to deliver the best possible service. Everything we do is completely transparent. You won't have any surprises when it comes to maintenance, billing, or the activities of your tenants.
Protecting your Property is Our Priority
We know it's important to preserve the condition of your property and to maintain it to the satisfaction of you and your tenants. We'll respond immediately to any repair needs and we'll inspect your home regularly to ensure it's well-maintained and to make sure the tenants are following the terms of your lease. You'll receive a full report any time there is a repair made or an inspection conducted.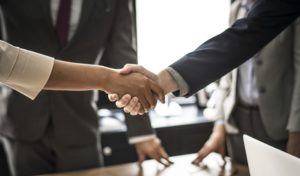 We hope to learn more about you and your investment property. We'd love to answer any questions you might have about our services, so please schedule a time at your convenience to talk to us, and contact us at Beaufort Rentals. We look forward to meeting you.