Renter's Insurance in Beaufort, SC: Why We Require It and Why You Should, Too
At Beaufort Rentals, we require renter's insurance of all our tenants, and if you're a private landlord, we recommend that you require it too. Today, we're explaining how it can help all parties and protect your property.
Tenant Insurance Protects Tenant Property
In a lot of cases, our tenants are new to the leasing process. They're a bit younger, and they haven't necessarily rented before, so they don't know who is responsible for what. If their home is broken into and valuables are stolen or the hot water heater leaks and damages their big screen television, they will probably look to the landlord to cover those items. But in most cases, the tenant's belongings are not covered by a landlord's policy.
Cost of Renter's Insurance
Renter's insurance is not expensive. For a small amount of money, tenants can cover themselves and their items. We take a premium through their monthly rental payment every month, or they can pay annually by purchasing their own policy.
Additional Landlord Coverage
A renter's insurance policy also provides coverage for the landlord. If a tenant accidentally starts a fire in the kitchen, you will be covered through your property insurance. However, there's usually a large deductible, and you have to go back and forth with your insurance company. If the tenant has renter's insurance and the incident was caused by the tenant, their policy provides protection.
Holding Tenants Accountable
If there is damage to the property and the tenant does not have insurance, it will be hard for them to pay for the damages. For example, if a tenant's dog scratches at the floor or the tenant caused a fire without renter's insurance in place, the tenant has to pay out of pocket. That could mean they won't have money to pay rent the next month. So, for a small fee, they can have that coverage in place, and those things will be protected. Your rental payments won't be at risk.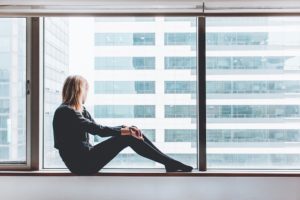 I am not an insurance agent or an attorney, so consult with those professionals when making decisions or changing your rental agreement. But, we recommend you consider requiring renter's insurance. It addresses a tenant's rights to be protected and it keeps your own property safe.
If you have any questions about renter's insurance please contact us at Beaufort Rentals. We provide full service rental property management in the Beaufort, South Carolina area.