Inexpensive Ways to Boost Your Beaufort Rental's Appeal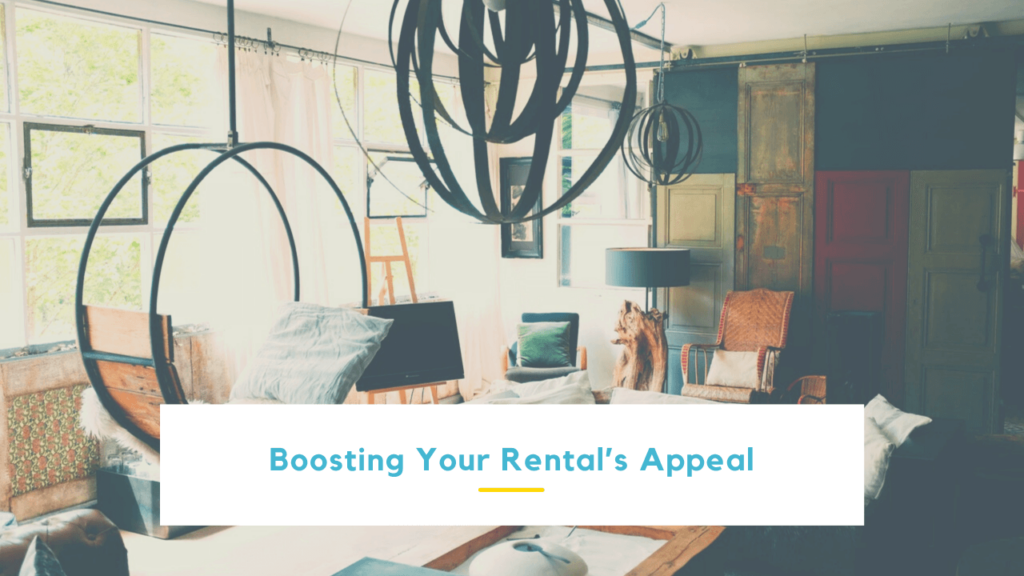 If you own a rental property in Beaufort and plan to rent it out, you will be required to get a few things in order, such as maintenance, repairs, and upgrades. Often, there is a common misconception that it takes significant expenses to improve the convenience factor and hence, the overall appeal of a place for attracting tenants.
However, that is not always true. Here are some inexpensive ways to upgrade your Beaufort rental's appeal.

Add a Fresh Coat of Paint to Your Walls
Freshly painting your walls is one of the easiest ways to make your house more shiny and bright. A fresh color coating on a feature wall can drastically change the interior of the unit. In addition, you can make it more interesting by picking decals or paintings with some catchy colors and attractive designs.
For example, for a living room, one can pick light color combinations with some live paintings on the wall, and for the kitchen, it can be more cheery and neutral colors such as powder blue, lavender, sky-gray, etc.
Change Old Curtains and Clean Up the Windows
Before asking your potential tenants to visit, make sure to wash your old curtains. If they are worn and drab, replace them with new ones. Spend some time cleaning up the windows and making them clean and shiny. Having crystal clear windows will add to the natural light inside the house and give your tenants good views of the outdoors. If you find rotten window sills or cracked glass, you should consider replacing them.
Other little things you could replace are shower curtains, bulbs or lamps, old doormats, cushion covers, toilet seats, etc. All of these can be replaced at a low budget and will make your house more presentable.
Clean the Carpets or Replace Them
Carpeting is usually the go-to choice for flooring, as it is comfortable and aesthetically pleasing. If your hardwood floor is damaged or scratched, carpeting can help you cover up the flaws. Getting the carpets freshly cleaned, or replacing them altogether if they are very old, can be a way to spruce up your rental property.
You can find good options at your local home decor stores. Choose carpets in neutral colors, which are durable and match the overall aesthetic of the place.
Dark houses will not appeal to anybody. Tenants always look for bright and ventilated places. Minor fixes like replacing lamps and bulbs and cleaning light fittings can go a long way in increasing the perceived warmth of a home.
You can also consider illuminating the walkway with some trendy and solar-powered landscape lamps that are available at affordable prices.
They say the first impression is what makes the impact. In this case, that is quite literally true. Your tenants will form their first opinions about the property based on the exterior of the house. So, never underestimate the value of having an aesthetically pleasing and attractive outdoor ambiance.
Trim your hedges, weed the garden, and get it landscaped if possible. A freshly mown lawn, a newly painted front door, or small plants along the path to the door can make a world of difference in attracting prospective renters.
Install Stainless Steel Appliances
If you have some budget in hand, installing stainless steel appliances is a great way to upgrade your rental property and make it more sophisticated. In addition, these appliances last longer and are easy to clean.
As a landlord, it is necessary to maintain and occasionally renovate your house to attract good tenants. You do not necessarily need a massive budget for most of these changes, especially if you plan out the expenses properly and do extra legwork to find good bargains.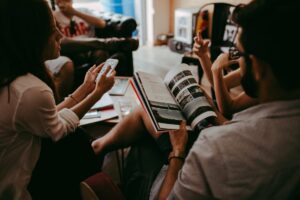 Beaufort Rentals is a leading property management company that can help you manage and maintain rental properties in the local area. Our vast network of service providers and extensive experience in handling properties in the Beaufort neighborhoods can help you boost your rental's appeal in the real estate market and find the best tenants for your property. For more details contact us at Beaufort Rentals.