Benefits of Staging Your Beaufort Rental | Property Management Education
The external and the internal appearance of the house plays a significant role in creating the first impression in the mind of a potential tenant. It can get your property selected or rejected instantly. At first glance, the decision to buy a house largely depends on the aesthetic value of the asset. It needs to look inviting, clean and spacious, reflecting its best features to charm potential tenants.
Property staging is essentially presenting your rental unit so that potential tenants can easily envision themselves in the space, rather than assessing a stark and empty rental. However, you should not go overboard either and give the tenant enough space to visualize the aesthetic changes they can make in the house.
Nevertheless, here are some advantages of showing your Beaufort rental property.

Regularly staging your rental property can result in quicker occupancy and lower vacancy rates. A professional showing, in particular, has a lot of perks. It will help you get the right décor according to the target group of tenants.
The more appealing your unit is, the more applicants you will get. It also ensures that your unit will spend less time on the market, resulting in faster and better rent opportunities.
Builds a Good First Impression
The first impression of your property is a feeling that will stay with people the most. Therefore, it is essential to create an ambiance that makes the house look as though it is ready to be rented.
The key to a great first impression is to give equal consideration to the interior and the exterior. You can keep the decor simple to enhance the effect of an easy-to-maintain home.
Aids in Effective Marketing
Staging your house can aid in the effective marketing and advertisement of your property. Once everything is clean and set up, you can easily highlight the most flattering features of the unit. You should also showcase photos and videos that further capture the attention of potential tenants.
Pro-tip: If you have any external object that can add to the property's value from the renter's perspective, like a gazebo, a swimming pool, or a patio, you can decorate and include it in the marketing pictures. It can be the X-factor that sets you apart from the other properties.
Manual Staging vs. Virtual Staging
While staging is a vital part of the renting process, the main question is – should you have a manual staging, or should you stage it virtually?
Manual staging helps people get a clear idea of whether they can or cannot live in a particular home. Additionally, it also minimizes the guesswork and results in faster decisions and better offers.
However, due to the current global state and the lasting effects of the pandemic, social distancing has become a norm, resulting in manual showings getting replaced with virtual showings.
Virtual staging includes attracting potential tenants with the help of appealing visuals in the form of virtually furnished photos, videos, and a walkthrough of the house. In addition, some property management companies also schedule staging dates and timings with interested tenants and then take them on a video call to show them around the place.
According to a 2021 survey by the NAR, 23% of real estate agents in the US said that staging homes resulted in up to a 5% increase in offers compared to properties that were not staged.
Having said that, staging a Beaufort rental requires immense research and planning. Therefore, it is always good to get help from a professional property management company in staging your rental, especially in today's times, where you might not always be able to drive up to your rental for a manual showing.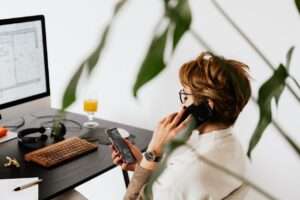 If you need any help with staging your property, or finding the right tenants for your Beaufort investment rentals, connect with us at Beaufort Rentals.