How to Best Handle Tenant Screenings as a Beaufort Property Manager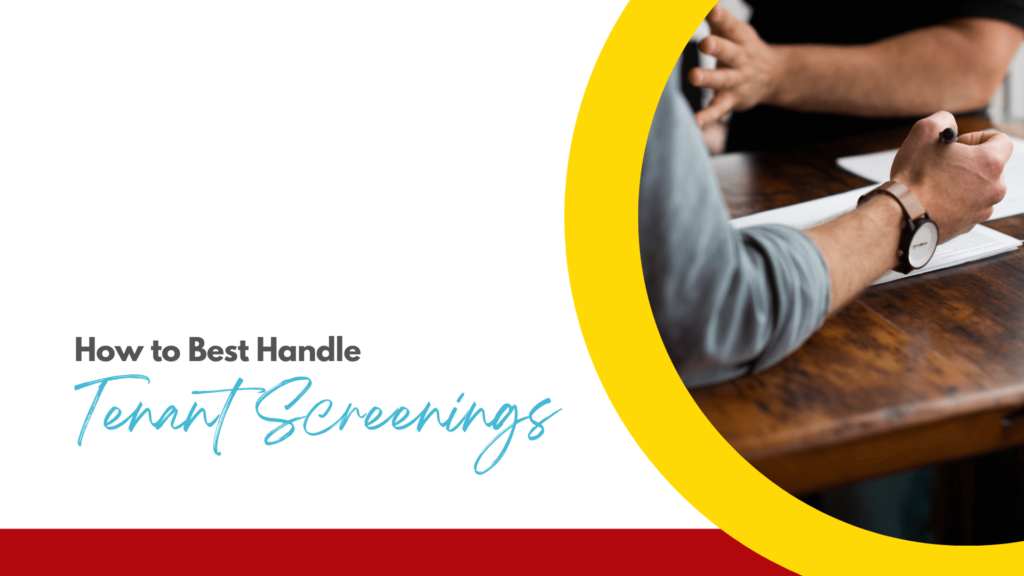 Having a high-quality tenant is very important for a property owner to ensure that the property is cared for and properly maintained.
There are two types of tenants – one, who pay the rent on time and sincerely follow all lease terms. And then there are the other types of tenants who do not care about the house or make any efforts to take care of it. A bad tenant can cause physical destruction and deterioration of your property, leading to a decrease in the property value.
As a Beaufort property manager, you are responsible for ensuring that your clients find the right tenant for their rental property by implementing a thorough screening process.

Tips For Tenant Screening
Although tenant screening is a necessary process, it can only be of help if appropriately conducted. Here are some tips that can help you carry out a detailed tenant screening as a Beaufort property manager.
Inform the Tenant in Advance About the Screening Parameters
Most applicants have usually passed the basic criteria of selection required for tenancy. However, if the property owner does not want to include tenants with a criminal history or ongoing felony charges, you can inform the prospective tenants of the terms beforehand. This automatically narrows down the list of prospective tenants since any tenants who know they are unlikely to qualify will walk away.
Create a Detailed Application Form
Screening starts at the first step. When you are preparing a renter application form for the candidates, make sure to include questions about the tenant's necessary personal and financial details. It will help you easily pre-screen your applicants and narrow down the list of potential tenants that fit the owner's requirements.
You can demand the following information in your rental application form:
Personal information such as name, age, and date of birth
Personal history including family members, pets, and smoking or drinking habits
Contact details including phone number, email addresses, current residential address, and emergency contact options.
References from previous landlords and rental history
Employment details, such as job title, length of employment, gross income, additional sources of income, and other financial information.
Written permission and disclosure which will allow you to run background checks
An extensive application form gives you all the primary filters needed to sort out desirable tenants.
Verify the Tenant's Income Sources
As the property manager, you must verify the authenticity of the information provided by the tenant. Several people will falsely amplify their income amount or hide income sources. Such tenants can potentially defer rent payments and the house's upkeep, resulting in dereliction of duty and disrepair.
Therefore, it is necessary to contact the tenant's current or previous place of employment, as per the employment references they have given, and verify if the details in the application are correct.
In addition to examining the prospective tenant's ability to pay rent, you should check their tenant history. You can get an idea of their behavior as a tenant, as well as their punctuality in paying rent. You can finalize your tenant based on whether or not their previous landlords give them good references.
Screening standards are the minimum requirements that potential tenants must meet to qualify as a renter. Ordinarily, they consist of fundamentals such as:
A ballpark household income that should be at least 2-3 times the monthly rent.
No history of evictions
No felony charges within the last two years.
No low credit card debt.
A significant credit score of more than 650

Check the Credit Report
Credit reports will give you a summary of the tenant's credit card records, including pending medical bills, payments, or mortgages. If their score is low, you should be wary of such applicants and reject their application for tenancy.
Conduct a Final Interview
In the last step of the tenant screening process, you should conduct an in-person interview which will help you examine the renter on a closer level. You can further discuss the information mentioned in their application and get your queries answered. It will aid in making a final decision about their application.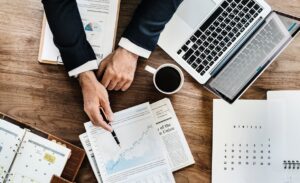 Finding a reliable tenant with a good rental history, credit score, and clean background is necessary to ensure that your client's property is well looked after. With our comprehensive tenant screening process at Beaufort Rentals, we help you figure out your requirements and find the right tenant. For more property management tips, contact us at Beaufort Rentals.