Know The Resources That NARPM Provides To Property Managers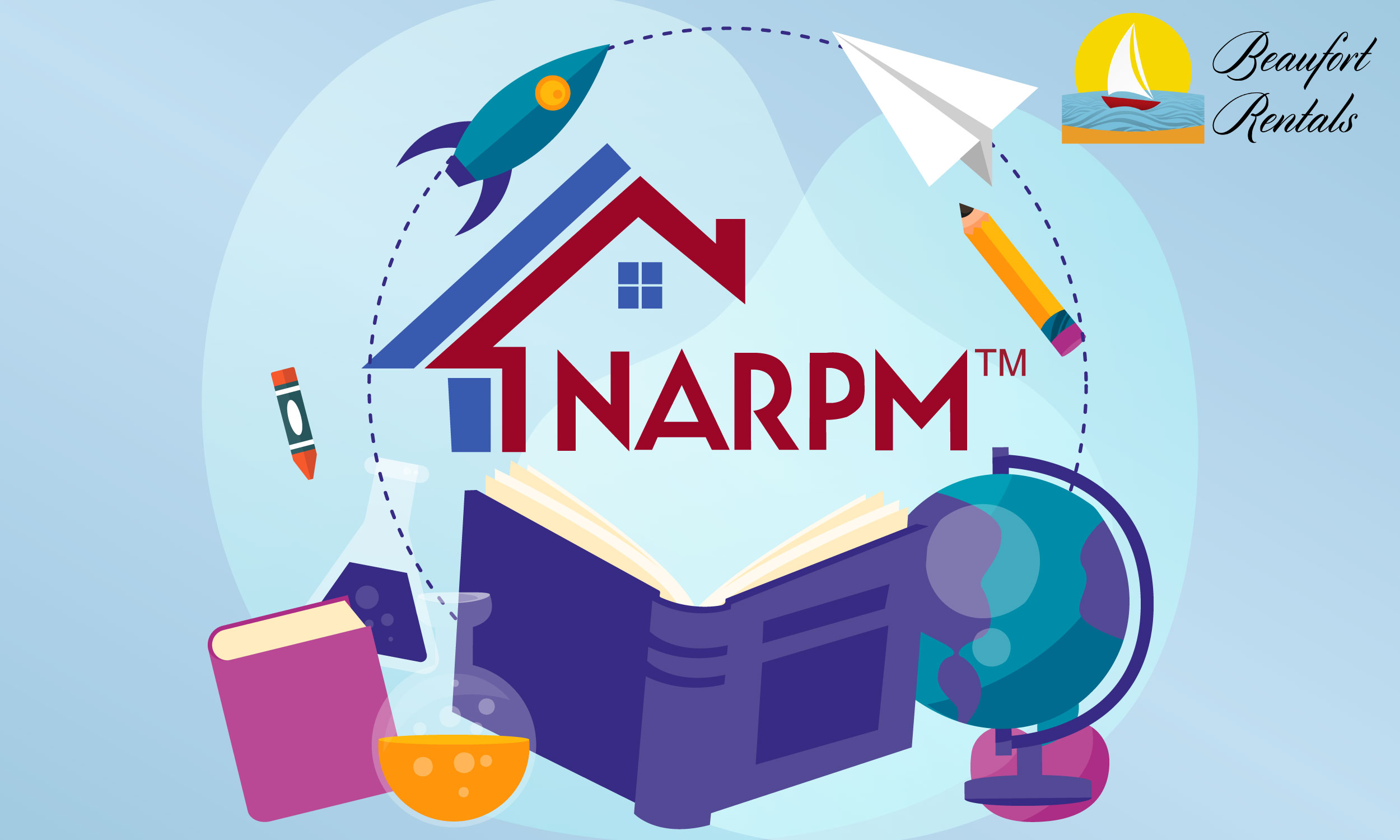 At Beaufort Rentals we are truly committed to the business of property management and that is why we are proud members of the National Association of Residential Property Managers (NARPM).  We have invested a lot of time and education in order to be part of NARPM and when choosing a property management company you want a team that you can trust completely. It is important that the property management company that you hire has received proper education and training. Getting a property manager that is a member of NARPM can only benefit you and your investment.
What is NARPM
The National Association of Residential Property Managers (NARPM) is an association of real estate professionals who know first-hand the unique problems and challenges of managing single-family and small residential properties. NARPM promotes a high standard of business ethics, professionalism, and fair housing practice. NARPM members have to take a mandatory ethics class every four years. The Association also certifies its members in the standards and practices of the residential property management industry and promotes continuing professional education.
Education and experience are crucial factors in successfully managing a property. Most states require property managers to have a real estate license but unfortunately, property management education isn't a huge part of the real estate licensing process. Hiring a NARPM member ensures that your property manager has met specific and ongoing education and experience which protect you as a rental property owner. Being a NARPM member helps property managers stay on top of the latest laws and regulations locally as well as nationwide, rent values, vacancy factors, and real estate market trends.
NARPM members:
Have access to numerous educational opportunities.

Know important pending legislative items that affect your property.

Have rental applications and consistent screening policies to meet legal obligations

Perform thorough move-in and move-out property evaluations.

Are personally familiar with reputable painters, electricians, roofers, chimney cleaners, carpenters, landscapers, furnace and appliance repairmen, and other maintenance professionals.

Are able to effectively negotiate with tenants, handle difficult issues and enforce the terms of the rental agreement.

Have the ability to recover NSF checks, evict tenants, and collect bad debts.
As NARPM members we have a higher level of experience and property management industry knowledge that helps us manage your rental homes. At Beaufort Rentals, we want to provide a great service and by being part of NARPM we can better serve our clients providing them with the newest information and solving any problems they may have with their real estate investments. Choose a NARPM Property Manager to help manage your property today. Contact Beaufort Rentals today by CLICKING HERE
Learn more about us and our services!