Benefits Maintenance Softwares Give To Property Managers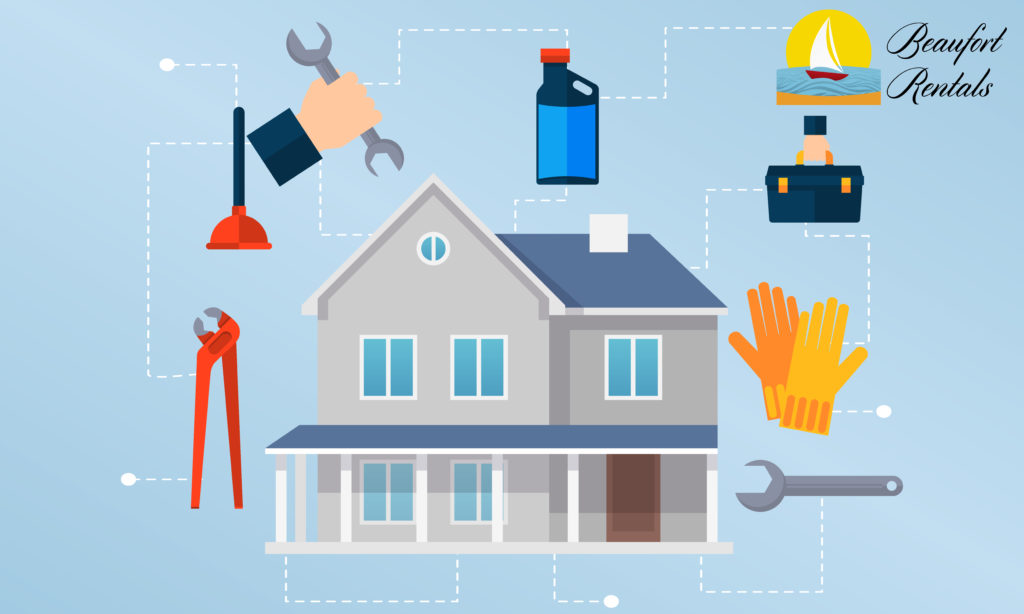 Maintenance – Property Meld
Having a good Property Management company can be one of your greatest assets, and they are a critical factor in the success of your real estate investment. When hiring a Property Manager you need to choose a company that has all of the necessary tools to make your properties more profitable. At Beaufort Rentals, we have innovative software that helps us manage your real estate investment. Today we want to talk to you about Property Meld, a software that we use to streamline the maintenance process and take communication with our customers to the next level.
Property Meld is a cloud-based platform that automates the maintenance process from start to finish. Why is this so important? Handling maintenance, repair issues and responding to tenant complaints can be a huge headache and when not done well they can become a real problem and put your investment at risk. We all know that having a good relationship with tenants is very important, a happy tenant means good vacancy rates which means healthy cash flow. Research has shown that not responding to maintenance requests is one of the main reasons why tenants don't renew their leases. If you want a long term tenant, you will need to handle maintenance requests like a pro. So how does Property Meld work? Tenants submit a maintenance request using any device and they can attach pictures. The manager gets the request, troubleshoots the issue and then assigns the work directly to vendors or maintenance. Property Meld tracks the status of the work and keeps everyone up to date along the way.
In Property Meld, all conversations are documented a record is kept for later reference. This is helpful if there is ever an issue that arises in the future. If a litigious tenant decides to bring a claim against a landlord for a repair request they made and information has not been properly documented, that landlord could be left in hot water. Documentation of maintenance requests, history of all requests and any communication is very important. It removes the he said she said and ensures the proper party is protected if an issue arises.
At Beaufort Rentals, we use Property Meld as a tool to handle maintenance and provide transparency to the owners. We can keep them informed, with the option of receiving notifications via email or a text message for their properties. Owners can stay up to day with what is happening with their property and any maintenance. Have a worry-free investment by hiring Beaufort Rentals.
Key Features:
Automatic scheduling
Communication hub
Repair reminders
Automatic status updates
Automatic follow-up
Performance tracking
Tenant feedback
Cost tracking
Client portal
Maintenance management
Online payment processing
Work order management
With Beaufort Rentals and their use of industry leading technology, you can feel comfortable knowing your maintenance requests are being addressed quickly and are properly documented. Call us today to find out our more.
Learn more about Property Meld