Maintenance: Know The Basics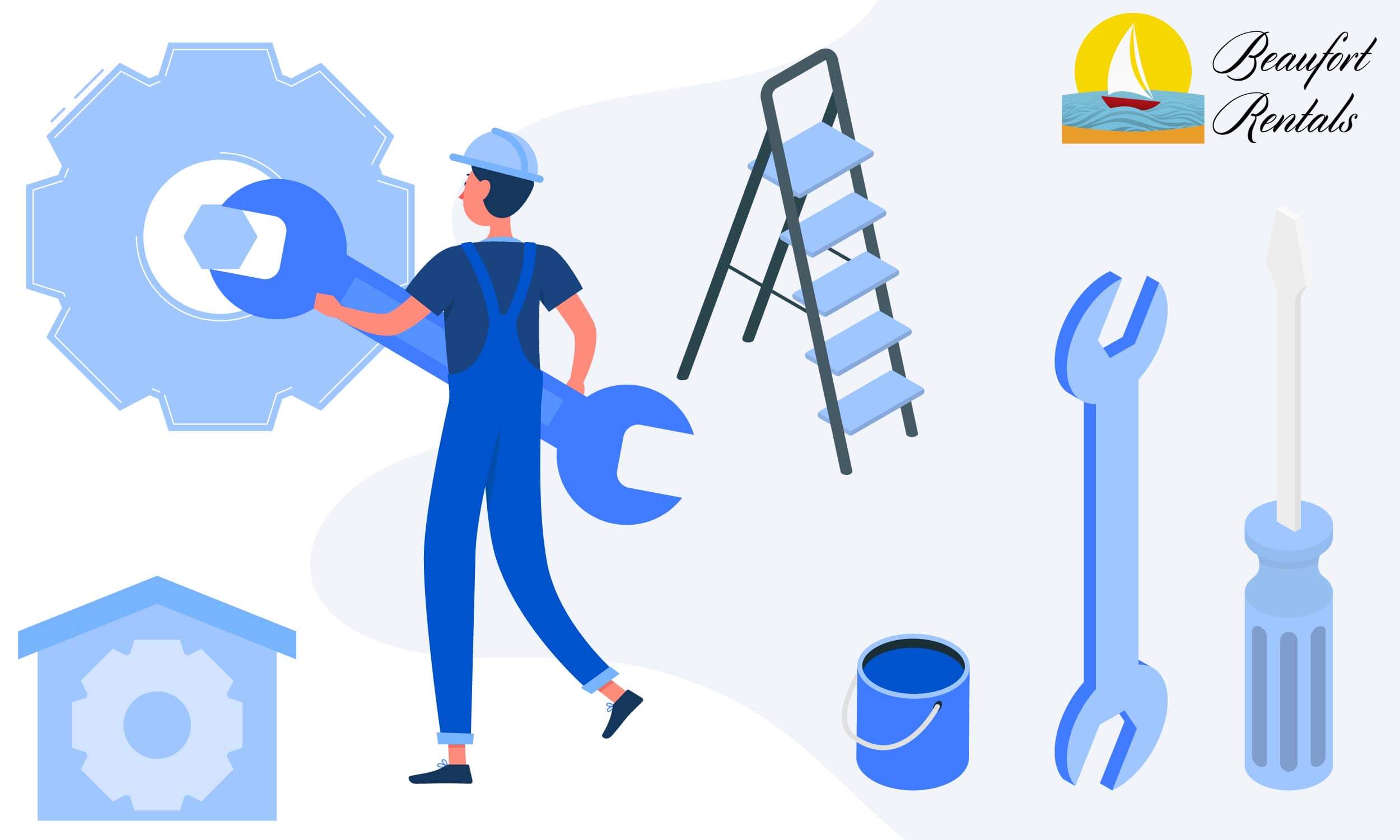 Routine maintenance on your property is essential for preserving and building your income and value. Handling maintenance can be a huge headache and time-consuming. When not done well it can become a real problem putting your investment at risk. There are legal responsibilities under the landlord-tenant law that you have as landlord's regarding maintenance, and as does your tenant. As a landlord, you need to make sure that your rental property meets all local building and housing codes, as well as handle all major repairs. The main thing is that you must keep the property in a habitable condition. Research shows that not responding to maintenance reports is one of the reasons why tenants don't renew their leases. If you want a long term tenant you will need to handle maintenance requests like a pro.
A big part of handling maintenance is communication. When a tenant submits a request, do what you can to respond quickly. Get back to them as soon as possible even if it's just to acknowledge you received the request. If you can solve the problem quickly, then try to. To fix any maintenance issues always use licensed, qualified and insured vendors. If you don't use a good vendor you are putting yourself at risk as well as the tenants. Finally, another important aspect is to follow up with tenants after the repair has been fixed to make sure that they are satisfied with the job.
We advise that you have a maintenance section in your lease. You have to be very clear in your lease and let the tenant know what they are responsible for. It is also a legal way to require tenants to help with property maintenance. For example, if the property doesn't include any landscaping services, then the tenant needs to know that they have to mow the grass. You might think that some of this stuff is common knowledge, but you will be surprised by some of the tenant's responses, so make sure you have it all in your lease.
Tenants are also responsible for waste disposal. They need to properly dispose of their garbage and not let it pile up because it can create serious health issues, pests or infestations. Tenants must also be responsible for mold prevention if it is caused by poor hygiene practices. They must provide adequate ventilation to prevent mold. If the mold comes from a plumbing issue or a leak from the house then it is your responsibility as a landlord to fix it.
To be successful in maintenance you must create a plan of action and create a system. To reduce time and make everything more efficient you must systemize your operations. If you own many properties a software can be a solution or you can reduce your headaches caused by maintenance by hiring Beaufort Rentals. We will provide you with excellent property management maintenance services.
Learn more about us and our services!