COVID-19 & Property Management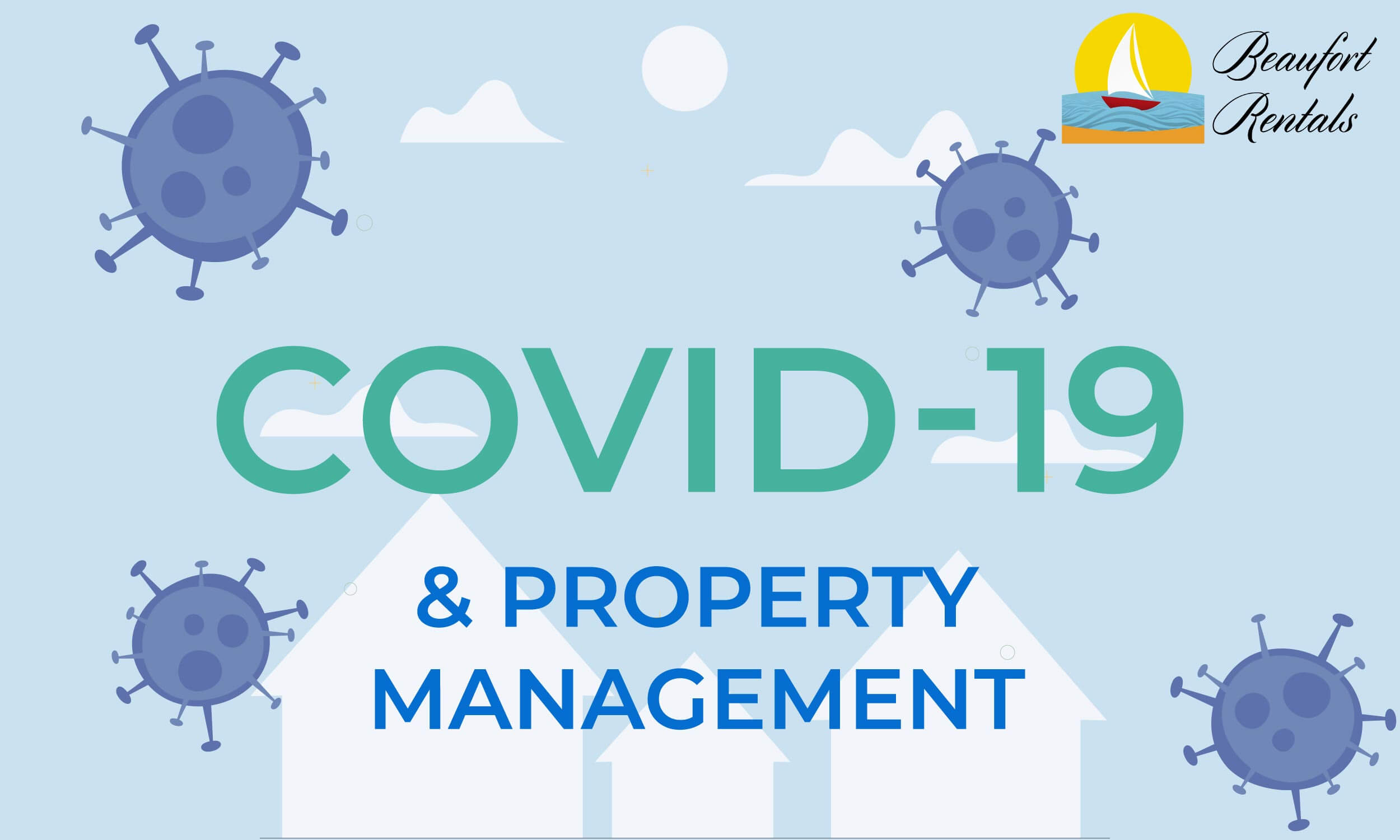 People all around the world are concerned about their health and well-being, as well as the business implications, related to the spread of the Coronavirus. Our first priority is the safety and well-being of our owners, tenants, vendors and our team. As you all know the challenges presented by COVID-19 have continued and we know that it is a scary time for our world. During this difficult time, it is very important to try to stay calm and focus on how to overcome the next couple of months. 
Owning a rental at this time of crisis can be challenging. You have to take every precaution to keep yourself and tenants safe. You don't want to put anyone at risk because you don't know if the person who answers the door is an elderly or someone in a vulnerable state. 
At Beaufort Rentals, we would like to support our community during this time of crisis. We have been starting to get guidance from the CDC and have been consulting experts in the field. Our people are doing what we can to achieve social distancing while continuing to provide the services our clients rely on. We want to continue to do our jobs and protect people at the same time. 
What Beaufort rentals is doing to address COVID-19: 
Homes are shown by lockbox 24 hours a day 365 days a year after the prospect's information is verified.

Vacant homes are sanitized every other weekday.

Applications can be made online and there is no need to go into the office.

Leases are signed online along with payments for rent and security deposits being made all through our website.

Keys can be left at the homes if they'd like to move right in.
Legislation:
The legislation is changing daily and you need to continue to research to find the most accurate laws. The Coronavirus Aid, Relief, and Economic Security Act ("CARES Act") became law on March 27th and places a hold on eviction filings based on failure to pay rent or other fees.  This hold will last for 120 days or at least until July 24, 2020.  If a landlord wants to evict a tenant for failure to pay rent or other fees after that, they will have to give at least 30 days' notice from the time the hold ends.  This means that most evictions for failure to pay rent or other fees can't be filed until at least late August 2020.
This hold does not cover all properties or situations.  Some evictions may still go forward.
This hold covers tenants who live in federally subsidized housing like public housing, Section 8, housing vouchers, RHS/USDA, and others.  It also covers a tenant if the property they live in has a federally backed mortgage loan like FHA, VA, USDA, Fannie Mae, or Freddie Mac.
This hold DOES NOT cover:
Evictions

filed

before

March 27, 2020.
Evictions from properties that are not covered by the hold. This hold covers federally subsidized housing and properties that have a federally backed mortgage.  You can find more information on what properties are covered in this

GUIDE

from the National Housing Law Project.  Even if this hold does not apply to you, a different hold issued by the South Carolina Supreme Court may still apply.  See Question # 6 below.
Evictions for things other than failure to pay rent or other fees. Some kinds of criminal activity or damaging the property might be reasons to evict someone that aren't covered by the hold.
Source: http://www.scjustice.org/covid19/
Information that will help you & guide you: clean and disinfect
Clean surfaces using soap and water. You must increase the cleaning of all common areas, especially tables, doorknobs, light switches, countertops, handles, desks, phones, keyboards, toilets, faucets, sinks, etc. Practice routine cleaning of the previously mentioned places. 
Electronics are part of our daily lives so don't forget to clean all electronics, such as tablets, touch screens, keyboards, and remote controls. To clean electronics use the manufacturer's instructions and if there are no instructions on how to clean you can use alcohol-based wipes that contain at least 70% alcohol. The CDC suggests that we consider putting a wipeable cover on electronics.
Cleaning always goes before disinfection. Surfaces should be cleaned using a detergent or soap and water before disinfection.
The first step to disinfect surfaces is to check the expiration dates of the products that you are using such as bleach or alcohol. If bleach is suitable for surfaces then use it to disinfect. To make a bleach solution add 5 tablespoons of bleach per gallon of water. You must never mix household bleach with ammonia or any other cleanser. You can use gloves to protect your hands and make sure you have good ventilation while using bleach. If you want to use alcohol as a disinfectant. Your alcohol solution must be at least 70% alcohol. 
Here is a list of other disinfectants you should use: 
https://www.epa.gov/pesticide-registration/list-n-disinfectants-use-against-sars-cov-2
Learn more about us and our services!